Nestled north of Austin, Leander is a quaint and peaceful suburb. The city is known for its stately single-family homes, exceptional schools, and outstanding community amenities. Leander was first established in 1882. The city was named after Leander "Catfish" Brown, who served as one of the railroad officials who completed the Austin and Northwestern Railroad Co. line.  After being incorporated in 1978, it has become a rapidly growing city.
Another interesting fact about Leander is that it is the site of the "Leanderthal Lady", which is recognized as one of the earliest intact skeletons in the United States (dating back an estimated 10,000 to 13,000 years).
If you are thinking about moving to Leander in the coming months, explore everything you need to know about this beautiful city.
Where is Leander?
Leander is located in both Williamson County and Travis County. It is close to several other Austin-area suburbs, including Round Rock, Cedar Park, and Brushy Creek. Highway 183 runs through town, making travel to and from Austin a breeze.
The distance from Leander to Austin is approximately 27 miles. A commuter rail — the MetroRail — conveniently connects Leander to North Austin and downtown via Route 550.
Leander Population and Demographics
According to 2020 Census date, the population of Leander is 59,345. Since 2010, the population has sharply increased by almost 124 percent! This rapid growth shows the high desirability of residing in the area. The current population density is estimated to be 1,616.2 people per square mile. Notable people who've lived in Leander include Olympian Dan Janjigian and Professional MLS Soccer Player Khiry Shelton.
Leander demographics:
% men vs women: 49 percent male, 51 percent female
Median age: 34.7
Racial and ethnic composition: 77 percent White, 24.2 percent Hispanic or Latino, eight percent Black, 6.4 percent two or more races, 4.7 percent Asian, 0.1 percent Native Hawaiian and Pacific Islander
Median household income: $106,108 (1.5 times higher than the Texas state average)
Educational attainment: 92.8 percent high school diploma or higher, 41 percent bachelor's degree or higher
Foreign-born population: 12.6 percent
Leander is a very safe place to live. The Leander crime rate is significantly lower than both state and national averages across all categories. For example, total crime rates in Leander are 65.9 percent lower than the state, and 61.4 percent lower than the country. Violent crime rates are 74 percent lower than the Texas average, and 70.3 percent lower than the nationwide average. Property crime rates in Leander are also substantially lower than Texas and U.S. figures.
Protecting the city are the 61 police officers that are part of the Leander Police Department.
Cost of Living in Leander
Wondering if Leander is an affordable place to live? Prior to moving to Leander, it is important to research the cost of housing, transportation, and other every day expenses.
The composite cost of living score for the area is 101.2. This figure is slightly higher than the U.S. national average of 100, making Leander an affordable place to live. According to the Economic Policy Institute, a family of four would need to earn $87,105 per year to afford to live in Leander.
Typical Leander Living Expenses:
Average Leander utilities per month: $290
Full day preschool: $800 per month
One pair of jeans: $48.50
Gym membership: $38.33 per month
Internet: $72.25 per month
(Source: Numbeo)
Planning to purchase a home in your new city? You can expect to spend near the Leander median home price of $540,000. Browse Leander, TX homes for sale. If your plans include renting an apartment, townhome, or single-family property, average Leander rent is $1,707 per month for a 957 square foot residence.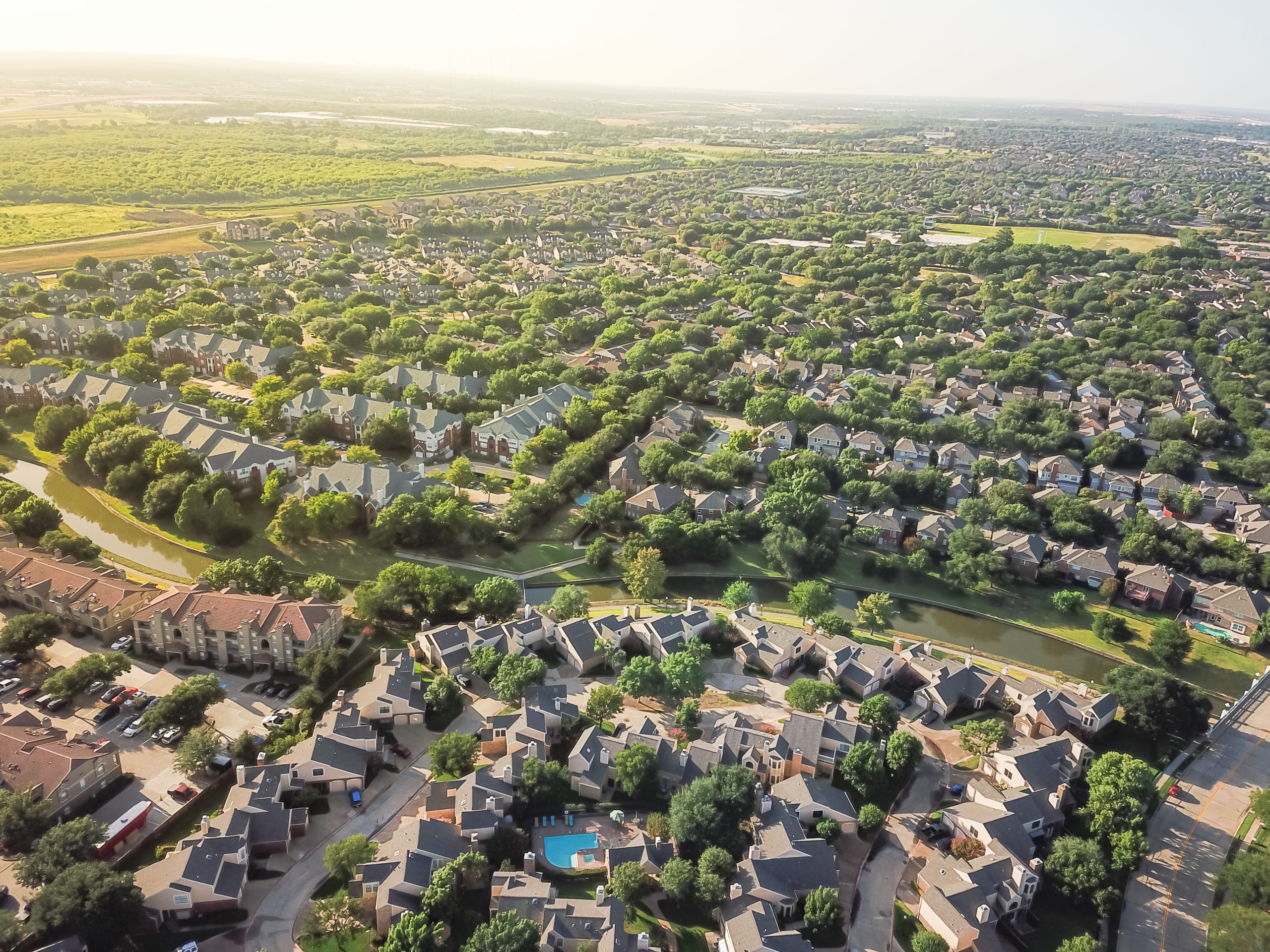 Leander Neighborhoods | Where to Live in Leander
Prior to relocating, it is important to find a desirable Leander neighborhood that best suits the needs and preferences of you and your family. While the entire city is safe and peaceful, each community has their own benefits and perks. Check out some of the top Leander neighborhoods.
Crystal Falls — Country club living in an established master planned community
Having earned the distinction of "Best Master Planned Community" near Austin, this neighborhood is one of the first of its kind to have been built in the area. Well-established and populated with stately homes that are priced near the median cost for the city, finding the perfect place to live is nearly effortless. One of the biggest draws to this neighborhood is its close proximity to the Crystal Falls Golf Club, which boasts a myriad of family-friendly amenities for residents — including playgrounds and pools.
Sarita Valley — Brand new master planned community featuring upscale, family-friendly amenities
Designed to create the optimum resident experience, Sarita Valley is an idyllic new master planned community. Situated just 10 miles away from Austin, this is a great place for commuters. The neighborhood is equipped with hiking and biking trails, a spacious pool, and on-site schools.
Reagan's Overlook — Newer, high-end homes in a picturesque and private setting
Individuals who have set their sights on purchasing a luxury property should explore the homes in the Reagan's Overlook neighborhood. Nearly all of the homes in this community sell for $1 million and up, and feature thousands of square feet of space. All of the properties in Reagan's Overlook are spacious and newly built, and offer the best features and floorplans.
Leander Weather & Climate
Leander is known for its subtropical climate. Summers are filled with sunshine and sweltering temperatures. Despite the heat and muggy conditions experienced between May through September, residents enjoy mild temperatures between fall and spring.
Although the average snowfall for Leander is zero inches, the city does experience trace amounts of snowfall. During the warmer months of the year, wind and storm surge from hurricanes do not pose a threat to Leander due to its inland location. However, rainfall from larger hurricanes can affect the city. Flooding from hurricanes in Leander is something to be aware of as a resident. Another severe weather threat to Leander are tornadoes. The risk of tornadoes in the city is higher than the Texas average.
Throughout the year, average temperatures in Leander range between 41°F to 95°F (low and high). Additionally, the highest average rainfall totals are often recorded in May. Weather-wise, the best time to visit Leander is in the spring and fall.
Things to Do in Leander
In your leisure time, you'll definitely want to check out the best things to do in Leander. If shopping is in your plans, enjoy the convenience of living near Gateway Shopping Center at Leander, Leander Marketplace, and Cold Springs Marketplace.
Enjoy the activities and family-friendly amenities at Robin Bledsoe Park. Visitors can enjoy the park's playground, splash pad, soccer field, and walking paths.
601 S Bagdad Rd, Leander, TX 78641, 512-528-9909.
Reserve your next tee time at one of Leander's premier golf courses. The club features an 18-hole course set against the backdrop of the area's idyllic landscape.
3400 Crystal Falls Pkwy, Leander, TX 78641, 512-259-5855.
Experience hours of fun for the entire family at this sprawling park. Amenities include a skate park, biking and walking trails, a playground, and more.
1100 Halsey Dr, Leander, TX 78641, 512-528-9909.
Other things to do in Leander:
Want even more fun things to do and see? Leander Parks & Recreation maintains multiple parks and hosts programs throughout the year. You can also check out the City of Leander calendar of events for fun festivals and local happenings.
Leander Restaurants
Texas is known for its foodie culture and big, bold flavors. The best restaurants in Leander offer an array of cuisine, making it easy to find your new favorite place to eat.
Delight your taste buds with delicious Italian dishes at this resident favorite establishment. The restaurant is acclaimed for its intimate ambiance (perfect for a romantic date night), and its authentic menu items. Popular selections include spaghetti with meatballs, shrimp scampi, and an outstanding list of appetizers.
1913 S Highway 183, #301a, Leander, TX 78641, 737-757-2017.
Approachable and down-to-earth, Mouton's is a top spot for authentic Cajun and Creole dishes. Open for brunch, lunch, and dinner, chow down on popular menu items such as the po-boys sandwiches, shrimp and grits, and catfish jambalaya.
309 N Hwy 183, Leander, TX 78641, 512-260-6300.
View this post on Instagram
Order your favorite rolls and Japanese dishes at the best sushi restaurant in Leander. Open for sit down and pickup orders, choose from an extensive selection of bento boxes, classic and specialty sushi rolls, nigiri, and Japanese-inspired entrees.
1805 US-183 Hwy #400, Leander, TX 78641, 512-456-0147.
Jobs in Leander
Because of its close proximity to Austin, many residents of Leander commute to the city for work. On top of its close proximity to the major employers found in Austin, there are quality places to work minutes from home. Top rated Leander employers include Leander ISD, Blacklands Malt, and BLH Group.
According to Payscale, the average annual salary for Leander residents is $73,000. Hourly average pay is $16.93. If you are seeking employment before relocating, browse jobs in Leander.
Leander Schools
In addition to its many other outstanding qualities, Leander has excellent public schools. Elementary, middle, and high schools in the area are managed by the Leander Independent School District. Highly-rated area schools include Florence W, Stiles Middle School, Founders Classical Academy Of Leander, and Rouse High School.
Students and locals have the privilege of living close to the Leander Public Library, which is located at 1011 S Bagdad Road.
Leander Statistics and Information
County: Williamson County and Travis County
Area: 37.70 square miles
Zip code: 78641, 78646
Area code: 512 & 737
Elevation: 978 feet
Time zone: Central (CST)
Closest airport: Austin-Bergstrom International Airport (AUS), 32.3 miles away
Leander TX Map
Explore more things to do, restaurants, and amenities with this map of Leander.
Want to make your relocation experience stress-free and efficient? Contact the best Leander, TX movers at Unicorn Moving. Call us now at 512-339-9922.